Petah Tikva  Floor Hockey League (PTFHL)
The Petah Tikva Floor Hockey League (PTFHL) was established in 1993 and is the premier Jewish hockey league in Toronto for ages 18+. Each season runs from shortly after the high holidays to late May. There are 11 teams and 100 participants. Participants are made up of members of Petah Tikva and the Sephardic and Ashkenazi communities. PTFHL is entering a milestone season. This year's puck drop will signal the league's 25th year of operation. In its 25 years, PTFHL, a not-for-profit league, has been a source of fun and competition for its participants, target marketing for its sponsors and successful fundraising for the Petah Tikva Anshe Castilla Congregation.
Games are played on Wednesday nights at William Lyon McKenzie. We encourage members of the community to support our league and its volunteers with their time, sponsorship and encouragement.
For more information, visit us at www.ptfhl.com or follow us on social media.
You can find us on Twitter (@ptfhl) and www.youtube.com/ptfhl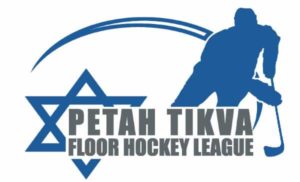 Golf Tournament 
The Petah Tikva Golf Tournament, established in 1991, is an annual event open to everyone. This fun day begins with registration followed by lunch and a round of golf. It ends with drinks, dinner and great prizes.  Whether you're a novice or an expert, come enjoy a fun day with your friends.
The next golf tournament will be held on August 9th, 2018 at the Lebovic Golf Course.
For more information or to register, please contact our office at 416-636-4719 or [email protected].
Or contact Isaac Benlolo at 416-722-6093 or Moshe Berdugo 416-276-9799.